Alagendran
Automobile Units
Spinning Mills
For more than 5 decades the name Alagendran has represented National leadership in Automobile Industries and Spinning Mills.
Our Mission
Our mission is to ensure customer satisfaction, to give its customers a competitive advantage through superior products and services at best prices.
Our Vision
Our vision is to ensure that we exceeds customer satisfaction by maintaining consistency, high ethical standards.
Our Heritage
The story of the Alagendran Automobiles is a legacy of entrepreneurship that started in 1960 and lives to this day.
Alagendran Auto Units
We engaged in the distribution & marketing of genuine OEM parts of various reputable automotive brands of Four Wheelers, Two Wheelers and LCVs.
We represent over 75 manufactures as distributors/stockiest/dealers status. In wholesale segment, we cover 25 districts of Tamilnadu through 500 retailers. We are one of the largest retail counters in India whereby 2000 satisfied & repeated customers are attended efficiently everyday.
People & Social Compliance
Our employees are the most valuable assets & we intend to develop them to achieve international level of professionalism with progressive career development. Empolyee welfare is one of the biggest priorities at Alagendran Auto Units. Training sessions are regularly organized to keep the skilled workforce attuned to the latest technological advancements.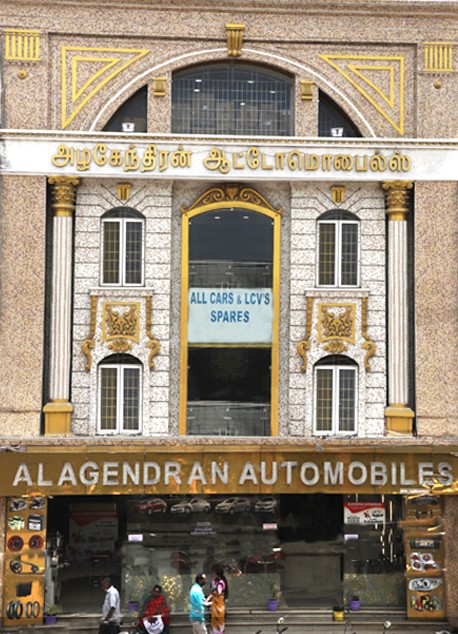 Alagendran Automobiles
We are holding stocks of widest and latest spares and accessories for entire range of Cars and LCVs. The Units stands on strong pillars of being socially responsible and giving its customer satisfaction from continued commitment to quality, excellence and standards.
Dealing more than 30000 parts in wholesale & Retai, serves from the heart of the city by its own 4-storied air-conditioned building with an impressive area of 15000SqFt.
Fully computerised and equipped with Barcode system for every product under the roof.
---
Alagendran Auto Agencies Pvt Ltd
We specialized in all kinds of spare parts for the entire range of Two Wheelers and Four Wheelers with four individual units all situated at the prime locations of the Temple City.
Dealing upto 20 reputed and products
UNIT-R Incorporated in 1960
UNIT-II Incorporated in 1997
UNIT-B Incorporated in 1998
UNIT-K Incorporated in 1998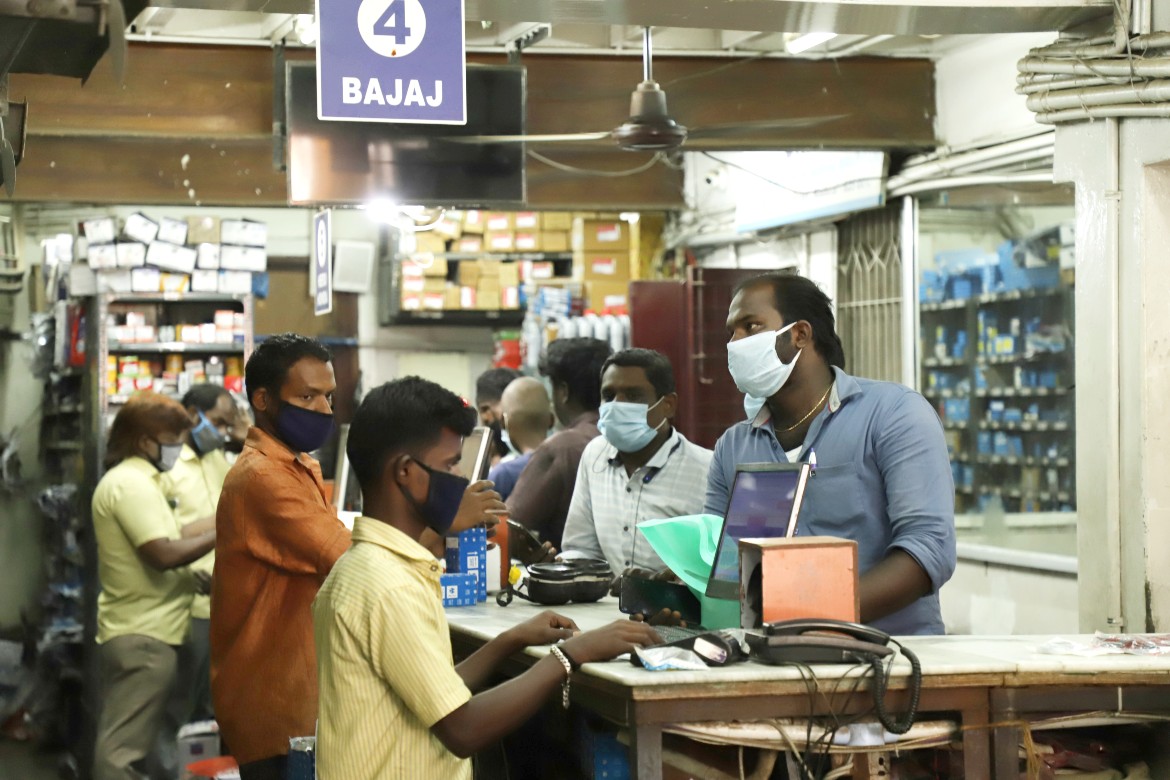 ---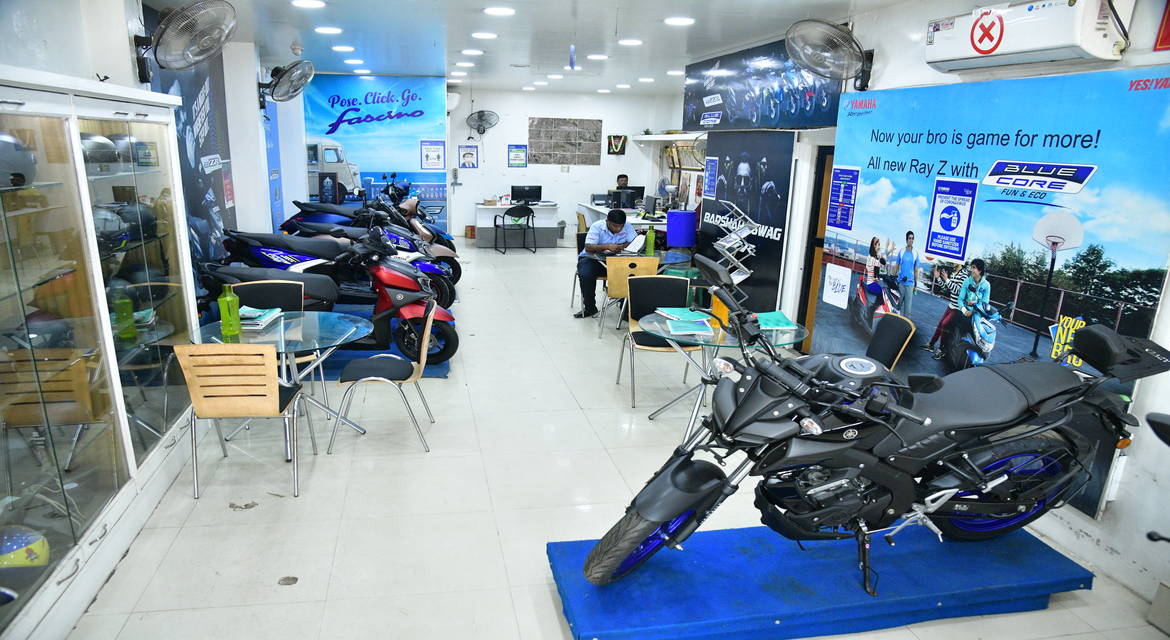 Alagendran Autos
Alagendran Auto's has a unique privilege of receiving All India No.1 spare parts dealers from Yamaha continuously for the past 9 years.
Being an authorized dealer of the Prestigious Yamaha Motor cycle, Alagendran Autos aims to build products defined by Yamaha's concepts of "high-quality and high performance" bike towards aiming at touching people's hearts.
Our goal has always been to provide products that empower each & every customer & make their lives more fulfilling by offering greater speed, greater mobility & greater potentia
---
Alagendran Spinning Mills
Incorporated in 1997, Mill located in Theni, Registered Office in Madurai. The principal activity of the company is to manufacture hank & cone of 20s, 30s and 40s single and double 100 % cotton ring spun yarn.
The Company has strong client based at different regions of Tamilnadu, Andra Pradesh, Gujarat, Karnataka, Maharastra and West Bengal.
---
Leadership
Mr.A.Murugeson, a gold medalist of Bachelor of Arts (History) degree. With his 26 years rich experience in the automobile & textiles field he spearheads ably & aptly the growth of the entire company. His hard work and constant pursuit of excellence has made the company prominent in the Temple City.
Mrs.Vasantha Kumari M, Associate of Company Secretaries of India is the wholetime Director Cum Company Secretary of Alagendran Spinning Mills Pvt. Ltd. The Accounts department of the auto units comes under her direct preview. By her systematic & regularized personal approach, the textile Units has expanded its operations & marches steadfastly ahead of its competitors proudly.
Mr. A.M. Ashwinkumar, youngest Director of Alagendran Auto Units & Textile is currently pursuing his University degree at the prestigious Singapore Institute of Management, Singapore. His dynamic and sharp forcasting views in the technological field and human resource department certainly puts forth a dedicated Director in the making.